What's On
Community Basketball Festival
Monday 21st February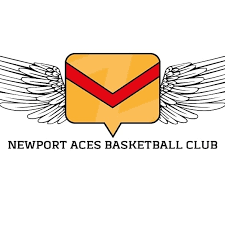 Newport Aces basketball Club, Newport City Council & Pill Millennium Centre have partnered to bring Newport's first Family Community Basketball festival.
Tuesday 21st February - 11am to 2pm
Arts & Crafts - Mascot Design - Blaze pod Reaction Competition - 3v3 & 4v4 Basketball Games - Free Newport Aces Tshirts - Basketball Arcade Games - Snacks & Refreshments.

With a wide range of activities available, the festival is open to the whole family, people living with a disability, all ages and abilities.
Newport Aces basketball club has been established since 2013. We created the club with one mission in mind; to create the opportunity to play basketball more often here in Newport. We have now expanded from 1 hour per week to over 20 hours of provision a week, we have 8 competitive age groups that compete in the South Wales Valleys Basketball League, Cardiff Basketball League and South West England.

Besides numerous competitive teams, we also offer weekly recreational community provision, for ages7yrs and up . Our community provision acts as a tool to improve participants physical & mental health, as well as an introductory session to competitive basketball.
If you enjoy the community festival and are interested in playing basketball more often, please speak to a Newport Aces coach for more information about days, times & locations.
Newport Ace's B.C. | Newport | Wales | NP20 |Email: Newport.acesbc@gmail.com | Facebook: @Newport Aces
Basketball |Twitter: @Acesbball | Instagram: @Newport Aces BC
< Go Back