What's On
Gwent Carers Hub
Various Dates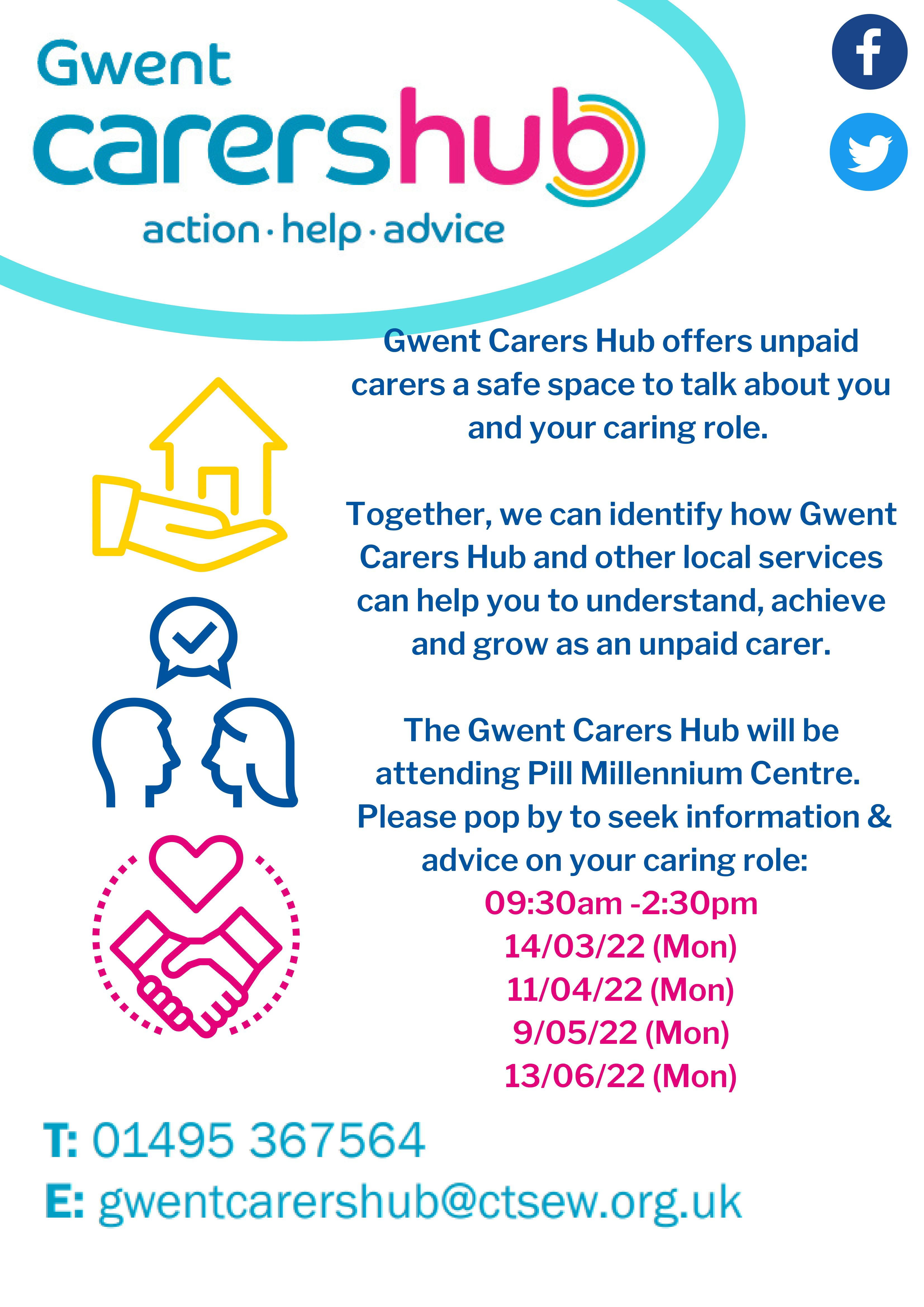 Gwent Carers Hub offers unpaid carers a safe space to talk about you and your caring role.

Together, we can identify how Gwent Carers Hub and other local services can help you to understand, achieve and grow as an unpaid carer.

The Gwent Carers Hub will be attending Pill Millennium Centre.

Please pop by to seek information &advice on your caring role:

09:30am -2:30pm
14/03/22 (Mon)
11/04/22 (Mon)
9/05/22 (Mon)
13/06/22 (Mon)
For more information:
Tel: 01495 367564
Email: gwentcarershub@ctsew.org.uk
< Go Back