What's On
Creative Craft Club
Thursdays 5.00pm to 6.30pm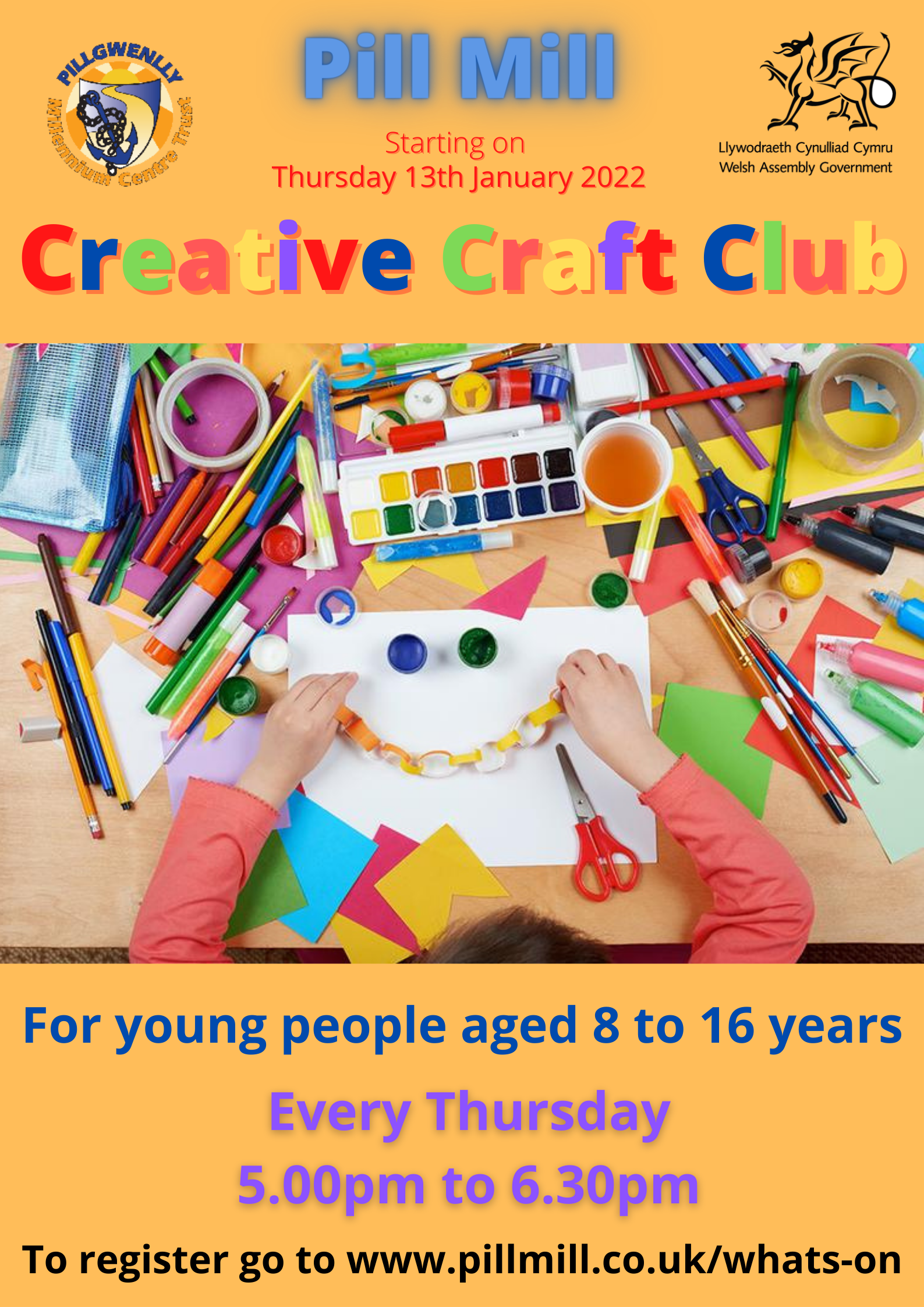 We have received funding from the Welsh Government to run some activities for young people through the winter months and we are starting a weekly arts and crafts club starting on Thursday 13th January 2022.
These weekly arts and crafts sessions are only available for children aged between 8 to 16 years and who live in Pillgwenlly (NP20 2).
Children need to be registered in advance and must only attend if you have a confirmed space for the session.
The free weekly Creative Crafts Club which will run for 12 weeks from Thursday 13th January 2022 to Thursday 31st March 2022.
Thursday - 5.00pm to 6.30pm
Parents/carers need to complete this online registration form before their child can be considered for a space at one of the weekly sessions.
Numbers are limited and each week parents/carers of registered children will be sent a text message asking them if their child would like to attend the next session. The spaces will then be allocated fairly and parents/carers will be notified to by text to let them know if their child has been allocated a space for that week.
If demand is high your child may not be able to attend the sessions every week as we want to give the opportunity to as many as children as possible.
Children aged 11 and over need to wear a mask to enter the Centre but these may be removed once seated in the activity room. Children will be seated to adhere to the 2 metre social distancing requirement and will not share arts & crafts equipment during the session.
This session is run on an open access basis. Children may arrive and leave the session at any time during the session. In the interest of safety parents are requested to instruct their child/children not to leave the centre without consulting a coach or member of staff. Pill Mill does accept any responsibility for the care, control and supervision of the children travelling to the session or after they have left the centre.
< Go Back