What's On
Fit & Fed - Easter Holidays 2022
Wednesday 20th April 2022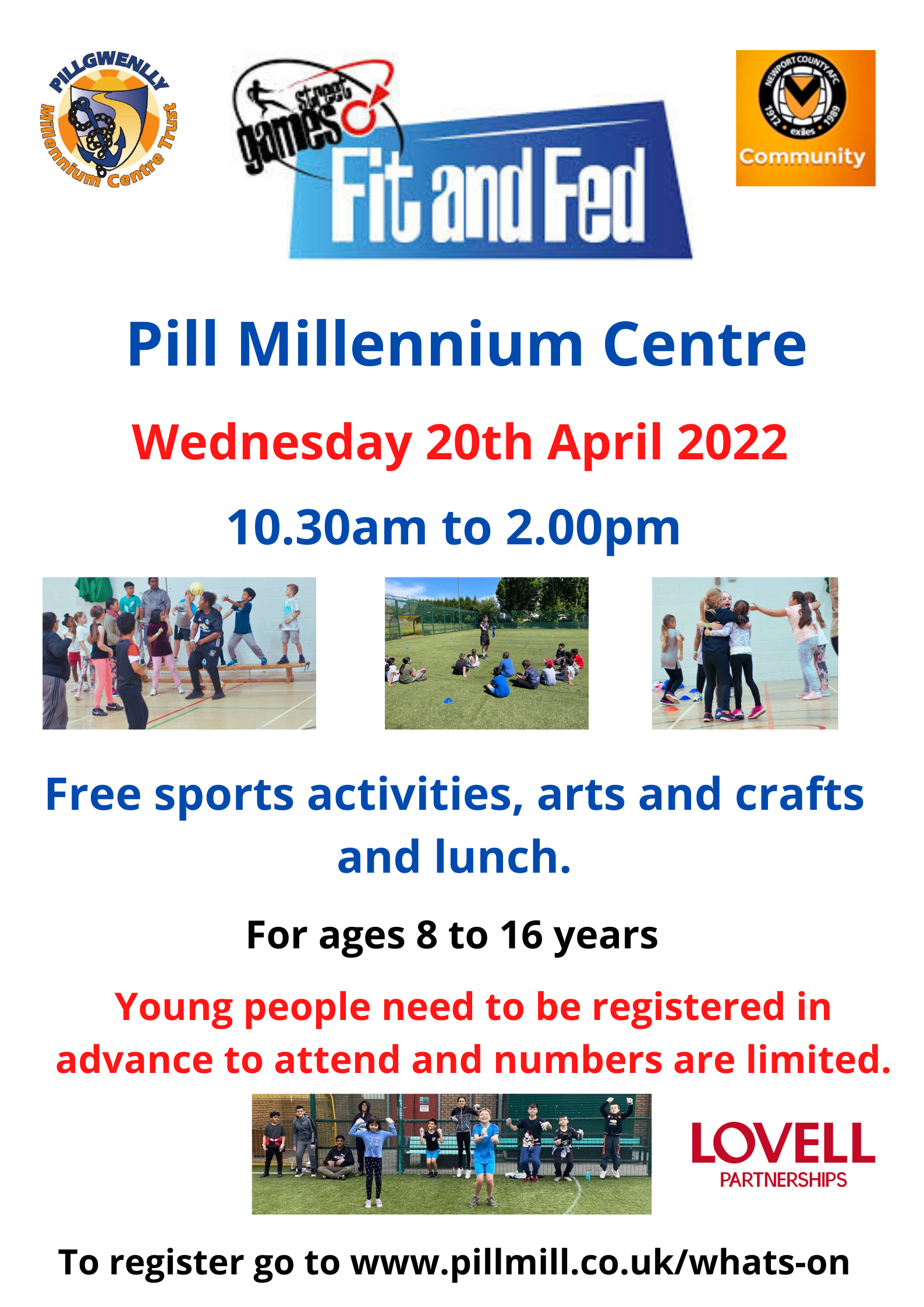 ** Fit and Fed is now full and we are unable to take any more registrations **
Fit and Fed is back at the Pill Mill during the Easter school holidays.
The fun packed session will include fun sports, arts and crafts and a cooked lunch and is happening on the following date:
Wednesday 20th April 2022 - 10.30am to 2.00pm
Priority will given to children who live in Pillgwenlly (NP20 2). Therefore, if you apply and do not live in Pillgwenlly we may not be able to confirm whether a space is available until nearer the time.
The session is only available to children aged between 8 and 16 years. Please do not apply if your child is younger than 8 years.
Here is the registration form to get signed up:
** REGISTER HERE **
** REGISTRATION ENDS ON SUNDAY 17TH APRIL 2022 - WE ARE UNABLE TO ACCEPT ANY REGISTRATIONS AFTER THIS TIME ** LATE OR ON THE DAY REGISTRATIONS CANNOT BE PROCESSED SORRY ** EMAILS WILL BE SENT OUT WITHIN 7 DAYS TO LET YOU KNOW IF THERE IS A SPACE FOR YOUR CHILD **
< Go Back