What's On
Friday Futsal Project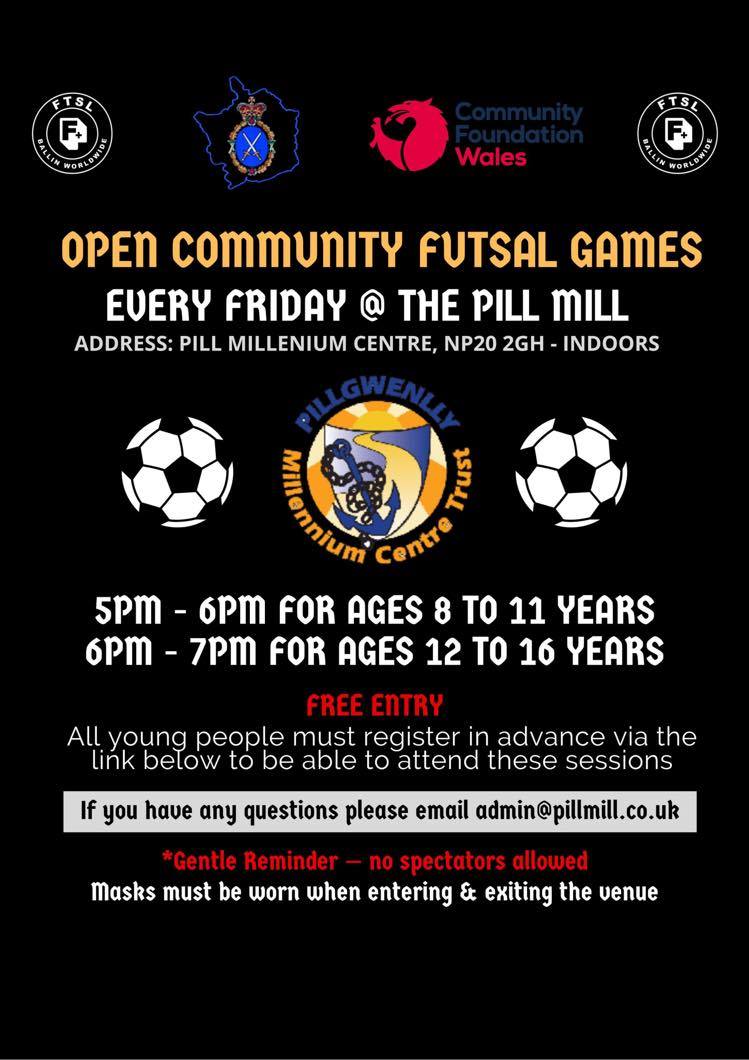 STARTS FRIDAY 10TH OCTOBER AND RUNS FOR 10 WEEKS
The sessions are only available to children and young people who are already registered for the Pill Mill Friday football clubs and we are unable to accept new registrations for the time being.
5pm to 6pm Age 8 to 11 years
6pm to 7pm Age 12 to 16 years
Please complete the following details to register your child for the Friday Futsal sessions at the Pill Mill. The sessions start on Friday 9th October and run for 10 weeks.
REGISTER HERE:
https://forms.office.com/Pages/ResponsePage.aspx?id=DQSIkWdsW0yxEjajBLZtrQAAAAAAAAAAAAMAAC4tZ0NUQjRKTzQ3UlJFSFBaSDFQWVJRR1dWNUk5NC4u
Children will only be able to attend if they have been registered in advance and should not come to the Centre unless you have received an email to confirm their registration. Numbers are limited and in case of over-subscription we will ensure that all children have the ability to join in some of the sessions.
AN EMAIL ADDRESS IS ESSENTIAL AS YOU WILL BE NOTIFED BY EMAIL TO CONFIRM YOUR REGISTRATION.
Children must wear appropriate clothes with trainers and must bring a water bottle.
Children aged 11 and over need to wear a mask to enter the
< Go Back