What's On
Junior Futsal Academy
Sundays and Thursdays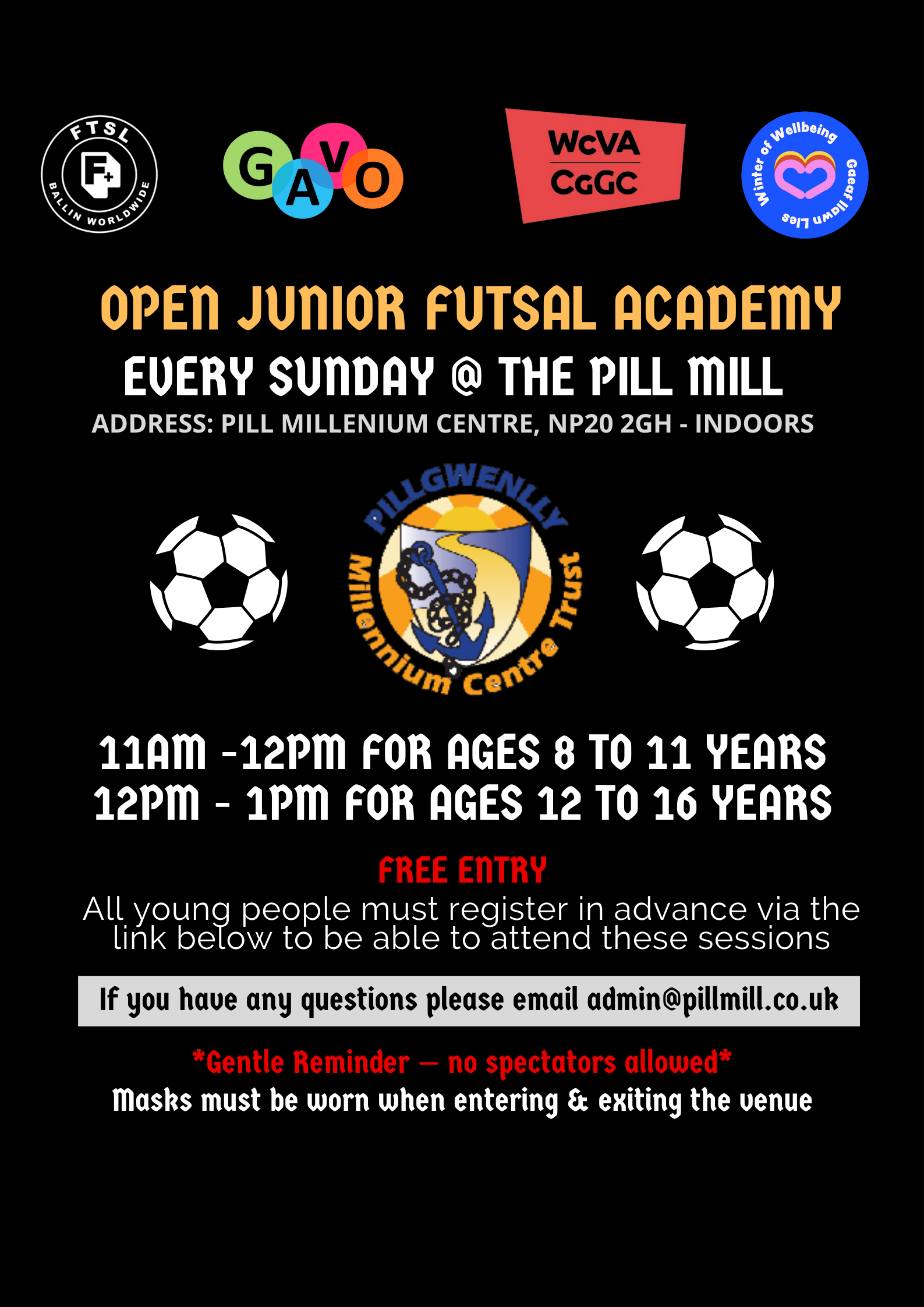 ** WEEKLY FUTSAL ACADEMY PROJECT WITH RICO AND FTSL **
We have been given funding to run a weekly Futsal Academy Project and this will run until 26th June 2022 when we we will be holding a Futsal Tournament to put into practice all the great new skills the young people have learned. There will be loads of awards and prizes.
These weekly futsal sessions are only available for children aged between 8 to 16 years. Please do not apply if your child is younger as your application will not be processed.
MATCH DAY SESSIONS
Ages 8 to 11 years - Sunday - 11.00am to 12.00pm
Ages 12 to 16 years - Sunday - 12.00pm to 1.00pm
** NEW ** ACADEMY COACHING AND TRAINING SESSIONS - Starting on Thursday 7th April 2022
Ages 8 to 11 years - Thursday - 6.00pm to 7.00pm
Ages 12 to 16 years - Thursday - 7.00pm to 8.00pm
Parents/carers need to complete this online registration form before their child can be considered for a space at one of the weekly sessions. If your child is already registered for the Thursday sessions you do not need to register again for the Thursday sessions. If your child is not yet registered please complete the following details to register your child:
Numbers are limited each week and young people will only be able to attend if they have been registered and you have received a confirmation email. If children turn up without being registered they will be unable to enter the building.
Each week entry will be allocated to 25 young people per session on a first come first served basis.
This session is run on an open access basis. Children may arrive and leave the session at any time during the session. In the interest of safety parents are requested to instruct their child/children not to leave the centre without consulting a coach or member of staff. Pill Mill does accept any responsibility for the care, control and supervision of the children travelling to the session or after they have left the centre.
< Go Back