What's On
Pill Mill Platinum Jubilee EXTRAVAGANZA
Sunday 5th June 2022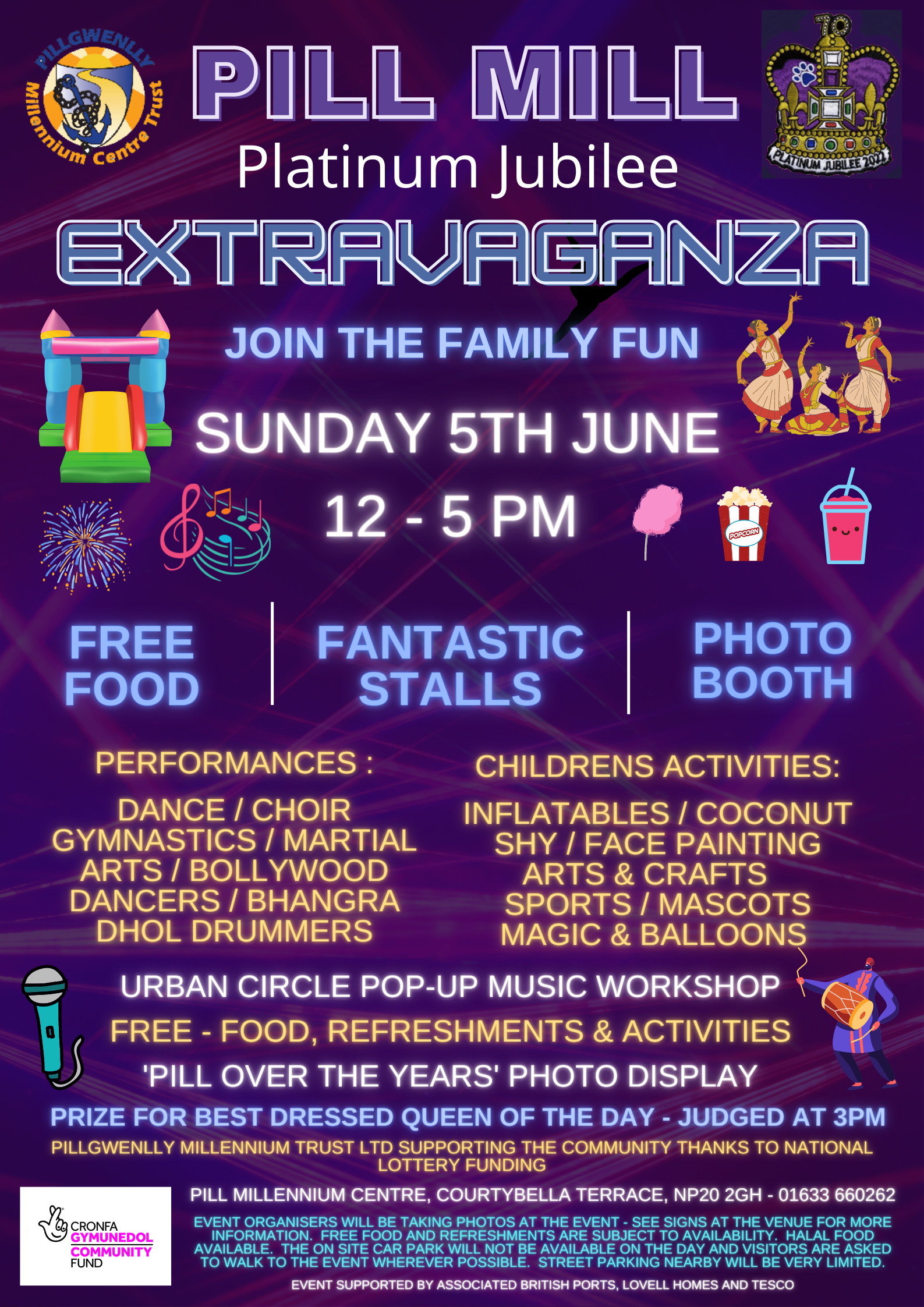 PILL PLATINUM JUBILEE CELEBRATION
Pill residents are invited to join together on Sunday 5th June to celebrate the Queens Platinum Jubilee. The EXTRAVAGANZA will be running from 12pm to 5pm and it will be a fun packed day for the whole family.
There will be performances throughout the day in the Main Hall including dance, martial arts, gymnastics, Bollywood dancers and dhol drummers.
We have some fantastic stalls, free food, sports activities for children, a photo booth and a pop up DJ workshop.
Children's activities include inflatables, arts and crafts, face painting, character mascots, balloons and magic and much more!
There will a 'Pill Over the Years' photo display and also a prize for the best dressed 'Queen of the Day' (judged at 3pm)
This event will aim to bring together the communities within our community and to join together to create one big inclusive and multicultural event which celebrates the Platinum Jubilee.
Pillgwenlly Millennium Trust Ltd supporting the community thanks to National Lottery Funding.
** Event organisers will be taking photos at the event - see signs at the venue for more information. Free food and refreshments are subject to availability. Halal food available. The on site car park will not be available on the day and visitors are asked to walk to the event wherever possible. Street parking nearby will be very limited.
< Go Back