What's On
Target Archery - Wednesday 2nd June 2021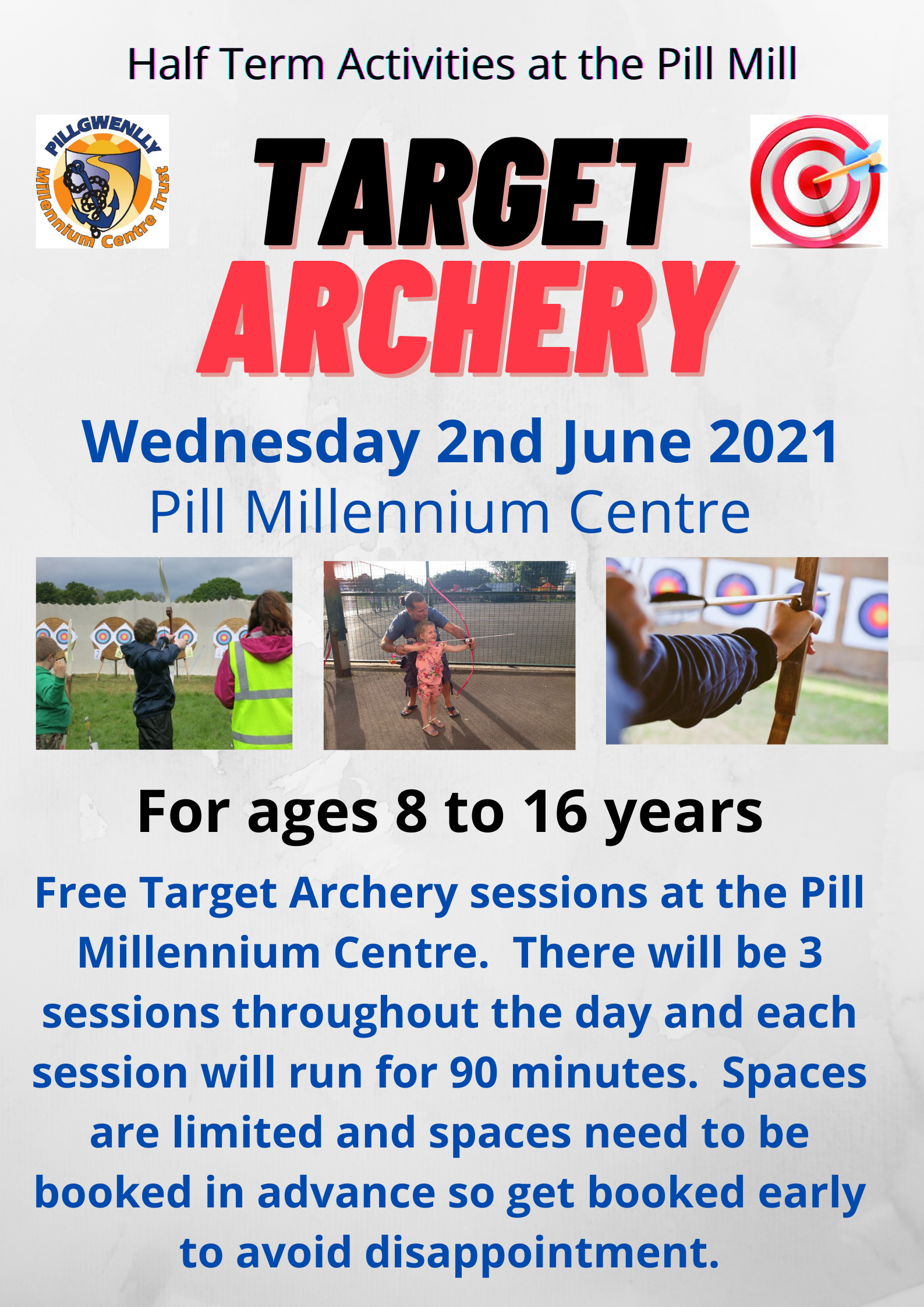 ** REGISTRATION CLOSED **
Target Archery is happening at the Pill Mill on Wednesday 2nd June June 2021 and is be run in the MUGA area under the tuition of Tom.
Sessions run from 10.30am and run throughout the day.
Sessions are for young people aged 8 to 16 years. Numbers are limited so please book your space as soon as possible via the following online form:
REGISTRATION FORM
We will be unable to let young people in on the day if they have not booked a space in advance and received a confirmation email.
< Go Back